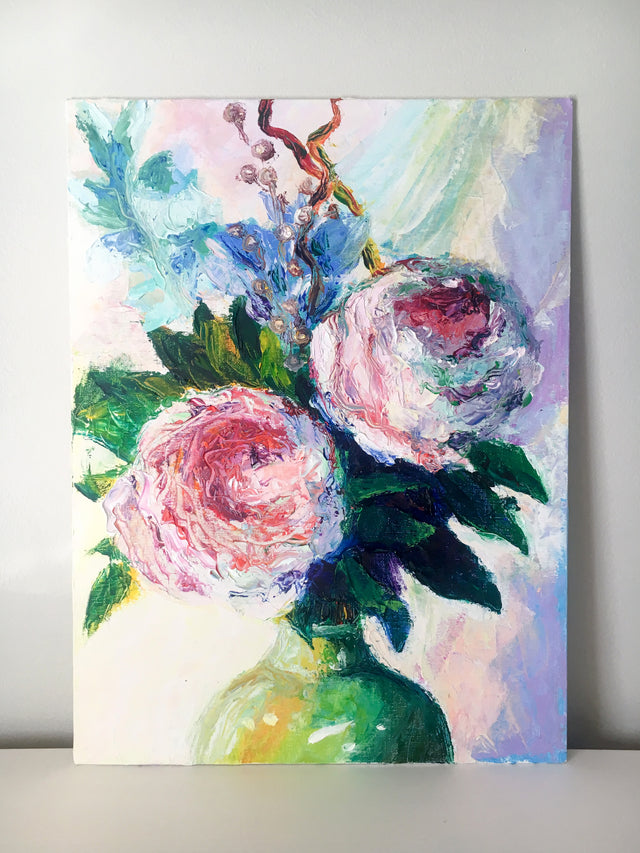 Creative Renewal at Any Stage
Lately I've been reflecting on the importance of creative renewal. When I am not running my business, I'm a professor at a local university. I love teaching...my students are fabulous and they often end up teaching ME as well. Recently, I took them on a field trip to a graphic design agency so that they could get a taste of what professionals in the business really do.
I wasn't sure what I expected, but the visit inspired me from a new perspective...
The professionals at the design agency told them about their day-to-day jobs, showed them examples of their amazing work, and gave the students lots of their valuable time to ask questions. I watched as hand after hand shot up. My students had SO many questions!! I was blown away by their interest and enthusiasm.
"We have never had such an engaged student group," my friend at the firm later remarked. This, of course, made my teacher-heart happy, but I noticed something else that was interesting that day...I saw my students inspire the designers as well. As a long-time graphic designer, you get very used to seeing and creating beautiful things, and it was fun for these professionals to see what they do anew through the eyes of the students. 
Through this experience, I realized a powerful truth: creatives just starting out are still deeply connected to the "why" of what they are doing, which makes them very passionate, but they lack experience. Creatives who have been creating a long time have strong experience, but can be in desperate need of creative renewal.
Creative renewal doesn't always have to come from youth, however—it can also come from trying new avenues of art or branching out into new technology with youthful energy.
I've been working recently with an artist named Charity, who has been making delightful artisan molten glasswork for years, but hasn't had a branded online presence or way to sell her art online.
We worked together through my web design services to setup a Shopify site where she could sell her goods online for the first time. Her excitement about this new avenue for her business blew me away!
I think part of what made her so excited was the fact that she was acquiring the skills to maintain the site herself. All of my design services now include coaching hours, because I believe that clients should eventually be empowered to take full ownership of each aspect of their business. Through screen-sharing sessions, I was able to help Charity learn how to manage her Shopify site and empower her to take over. She has already launched her site and received multiple sales just by sending it to her loyal customer base!
Whether I am training newer professionals who need business skills, or experienced business owners who need help with technology, I hear a lot of the same remarks from my clients. They tell me, "This is so empowering!"and "I can't believe I am doing this myself!"
Whether you are a university student or an experienced artist, everyone loves seeing new possibilities come to life. It inspires people to take their creativity to the next level!
If you are interested in setting up an e-commerce site to take YOUR creativity to the next level, check out my newest video on the Top 3 Best E-Commerce Platforms to Sell Art or Design Online in 2020! Learn what platform might be right for you, and find out my personal favorite platform that I am recommending to all my clients in 2020! I'd love to help you setup your new e-commerce website...click here to book a free consultation and have all your questions answered.
Watch on YouTube
Subscribe to my Channel
ENROLL IN CREATIVE COACHING
Work one-on-one with me from the comfort of your home to grow your art & design skills or build your creative business. Rely on my 11 years of commercial graphic design experience and 6 years of teaching expertise to work through your biggest creative challenges.
______
SUBSCRIBE TODAY!
Learn more about boosting your creative business and reaching your creative goals with me, Stephanie O. on YouTube! I can help with all kinds of creative topics, including working with creative software, running a creative e-commerce website, and improving your art & design skills. Subscribe to my channel for the latest tips, with new videos every week :) Thanks for watching 🌿