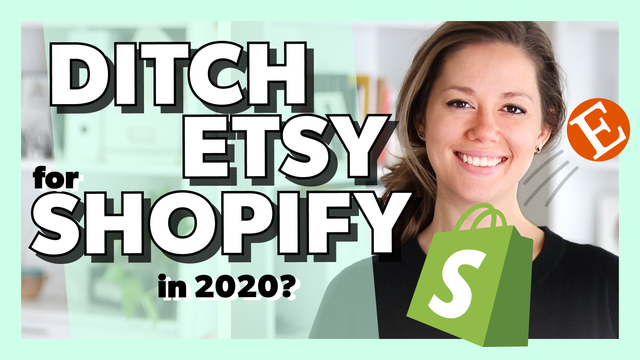 The #1 reason I started selling art & design online with Shopify...
I've been a long-time graphic and web designer, and started HTML coding rudimentary websites in middle school, when most of my friends were more interested in going to the mall (it was the 90s...).
Since then, I've worked as a professional graphic and web designer for over 11 years, and launched my own business in 2014. I've also become a professor of graphic and web design at a local university, so now I'm teaching the next generation of creatives to design their own worlds and push their ideas to the next level. 
When I launched my business 6 years ago, I built my own website by customizing the heck out of a $16 HTML/CSS template, and created a beautiful and functional responsive site that helped my clients see my capabilities.
But then over the years, things began to fall apart and it became a creaky old car, with broken links and ongoing maintenance.
I didn't truly have time to be a web developer AND give my design clients the attention they deserved. The lack of features was starting to grate on me as well, because my coaching and design clients couldn't schedule with me or get the latest updates, I couldn't process payments, and I couldn't get a blog integration I was happy with.
Then, just about a year ago, I restructured my business to better serve my coaching clients, and I knew it was time to overhaul my website. At first, I was hesitant...as a graphic designer used to customizing and creating from scratch, I was wary of a set platform that I didn't have so much control over.
However, once I began diving into the features of Shopify and the possibilities of apps and custom coding, I realized I had absolutely made the right choice. Since then, I've encouraged all my clients to consider Shopify, and it is my preferred platform, hands-down!!
I became a Shopify Partner in November, and since then I have absolutely LOVED working with the platform. They've made it so easy to work alongside my clients as I help them build and run their own e-commerce websites.
So the #1 reason I recommend Shopify to my creative business clients to use the best place to sell art & design online is...YOU! With Shopify's awesome e-commerce site design features, I can help you learn how to build an e-commerce site that YOU can manage. I know you'll love the great features like I do.
Watch here for some of my other top reasons to choose Shopify for the #1 best e-commerce site design that's out there:
Watch on YouTube
Subscribe to my Channel
If you're looking for more reasons to consider Shopify, join me in my next FREE TRAINING...
...where I'll go into detail about each step of the process I use to build creative businesses online. And of course, if you haven't already downloaded it, you'll need your copy of my FREE GUIDE as well, so you can follow along!
Start selling your art or design online today!
Leave a comment and share with me your biggest challenge in starting or growing your creative business. Let me help you overcome these challenges! Can't wait to hear from you...